Our Story:
Empowering Growth, One Rep at a Time
Founded three decades ago, PurEnergy Fitness has been a cornerstone in the Greensboro community, built on a foundation of trust and legacy from the very beginning. At the heart of this legacy stands Julie Luther, a trailblazer for small businesses and female entrepreneurs alike. Julie's journey began by working in the fitness industry as an instructor and trainer all the way back to the 70s. With time and experience she began corporate wellness programming in the community and hosting a local fitness television show in the 90s, where she showcased her passion for fitness and well-being. In 1994, she introduced the first Spinning studio in Greensboro, firmly establishing herself as a leader in the fitness industry.
With her relentless drive and motivation, Julie inspired and supported clients of all ages, encouraging them to embark on their wellness journey. In 1996, she realized her dream of opening her very own gym and training studio, and PurEnergy Fitness was born. As the longest independently owned and operated fitness center in the Triad, the legacy that Julie instilled continues to flow through the company's DNA to this day.
In 2021, Julie's son, Blaze Thompson, took up the mantle as the current Owner and Coach of PurEnergy Fitness. Blaze, a "Child of Fitness," grew up immersed in the world of wellness, and his over twenty years of experience in the fitness industry is a testament to his dedication. Having trained with professional sports teams and athletes from NASCAR, Arena Football, NFL, NBA, as well as individuals of all ages, including seniors, Blaze's expertise is unmatched.
The team of coaches at PurEnergy shares a passionate commitment to fitness and wellness. They strive to build strong foundations with their clients, fostering trust, and empowering personal growth, both within and outside the gym. Whether someone is new to exercise or seeking specialized guidance from a trainer, PurEnergy Fitness offers a welcoming and nurturing environment.
The vision for the future of PurEnergy Fitness is clear: to be a place where coaches and clientele alike can cultivate a strong foundation that empowers them to flourish in all aspects of life. The gym's aim is to instill the lessons and values of fitness, transfusing empowerment and growth one rep at a time. PurEnergy Fitness continues to serve the Greensboro community, staying true to its legacy while embracing new possibilities for a healthier, happier, and stronger future.
01
Blaze Thompson
Owner
For 20 years Blaze Thompson has lived and breathed the ideals and foundations of Fitness and a Healthy Lifestyle. With passion, persistence, and a love of all things exercise Blaze has trained individuals and groups ranging from beginners to professional athletes. Blaze Fitness Training is the fruition of Blaze's personal fitness journey coupled with insight of working with and learning from clients and other top coaches to create a system that is based in Movement, Form, and Function. A three pronged philosophy of Cardiovascular Conditioning, Strength Training, and Healthy Nutrition are at the core of Blaze's approach; as well as a strong belief in smart functional training designed to keep the body adapting to new and different stimulus with every workout. Blaze strives to constantly evolve and set the standard for Fitness and overall Wellness.
02
Christi Mackey
Coach
Christi Mackey is a fitness enthusiast, mom of 3 girls, social media guru – meet Christi Mackey. With a Master's Degree in Rehabilitation Counseling, she focuses on helping clients feel empowered and mentally stronger. Her passion for fitness began about 15 years ago knowing she wanted to be able to keep up with her kids and grew a passion for exploring all types of fitness. Today, she enjoys high intensity interval training and strength training. Christi is also a certified kickboxing instructor, kid's certified yoga instructor, Spinning Certified and Zumba certified.
03
James Arthur Sims
Coach
James Arthur Sims is a native of Augusta, GA. He graduated with a B.A from Elizabeth City State University. James has 10 years of pharmaceutical sales experience specialized in chronic diseases such as: diabetes, hypertension, high cholesterol, allergy, asthma, and osteoporosis. After overcoming a personal battle with high cholesterol, James turned his life around through diet and exercise and became passionate about educating others. He received his personal training and nutrition coach certification through the National Academy of Sports Medicine (NASM) and also turned IFBB pro bodybuilder in 2020. James has a dedicated and strong passion for helping others regain their health and achieving whatever their personal fitness goal may be.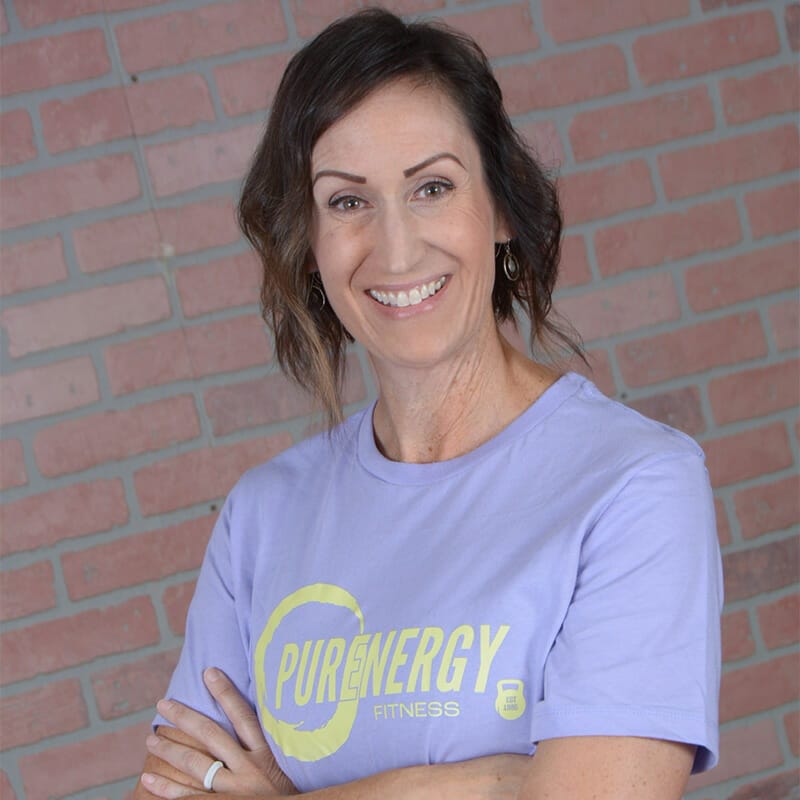 04
Hillary Savage
Coach
Hillary Savage is a Certified Personal Trainer, Fitness Instructor, RockSteady Boxing Coach, and Director of RockSteady Boxing Greensboro. Hillary previously worked as a Physical Therapy Aide for Total Rehab, Inc. and worked as a Trainer and Health Coach for Autoliv, ASP North America performing new hire assessments, Adult Fitness Examinations, and guiding employees through a structured WorkFit program.
Hillary is passionate about physical fitness, health, and wellness and has been helping clients achieve their fitness goals for the past 13 years through improved strength, balance, flexibility, and aerobic capacity. Hillary believes exercise is preventative care and should be fun, rewarding, and empower individuals to achieve their health and fitness goals.
05
Daniel Nix
Coach
After separating from the Army in 2022, Danny quickly began his career as a personal trainer. Danny grew up in Indiana where he first became interested in fitness at 16.
While in the Army Danny would meet his now wife who has spent all her life in North Carolina. Danny loves the benefit of fitness for not only the physically benefits but also the mental benefits as well.
Danny is a NASM certified personal trainer.
06
Jamie Christmas
Coach
Most days you can find me at the gym or grocery shopping. My usual grazing happens at FreshMarket. I'm mostly known for crazy workouts and quoting movies. People often refer to me as Superman, and I have plenty of shirts to prove it. I love serving the world by motivating, encouraging and listening to others. The things I am most passionate about in life are health, family, and being spiritual.
My experience in training comes from a background of Athletics: I played tailback in football, and was a track and field sprinter. While I was doing that, I got my Degree in Marketing from the University of Virginia. Aside from athletics, I competed in the Physique division for Bodybuilding where I was honored by World National Bodybuilding Federation, and qualified for Mr. Universe. Since then, I've trained for 31 years, and have 13 training organization certifications. I've coached D1 athletes in football, baseball, boxing, and soccer.
Though my focus is athletics, but I love to train people who I can get to know and hold accountable – regardless of any athletic background. I coach people who need help with self-esteem and leaving their comfort zone – especially those who struggle with accountability and wish they could feel like they've achieved something when they come in. I am lucky to inspire them to think outside the box when it comes to life, and not defeat themselves or stand in their own way. As a trainer, I've been spotlighted on Fox News, and showcased as a model.
07
Numeda Henry
Coach
Numeda has over 25 years of experience in the health, wellness, and fitness world. Starting her fitness journey in the water provided a strong basis for all rehab situations as well as mature health and the importance of balance, strength and mobility. She has a BS in Exercise Sport Science from UNC Greensboro, is Pilates mat certified, studied Muay Thai for 5 years, is certified in several LesMills programs (BodyPump, BodyStep, BodyCombat, and BodyFLow), and has been personal training now for over 20 years. She has also competed in a fitness competition, several IM70.3, and multiple 5k's. Basic overall health and well-being are prime focus for her clients, detailing the workouts to their abilities and possible disabilities (ie, back injury, knee replacement, etc). However, preparing for a race, prepping for a show, or just wanting to improve flexibility are all possible as well. Individual appointments are available as well as small groups.
Take the first step.
We can't wait to meet you
Chat with a coach at our gym to learn more about what program will fit your goals.
Fill out the form below to get started
Take the first step towards getting the results that you want
Free Intro